The end of another year is in sight and we are all by now in need of a rest from the daily stresses of the working world. As the year draws to a close, we would like to share with you some of the success stories from the year.
The Litres For Education network of service stations have now reached Gauteng and the Western Cape. We have three sites in Gauteng and one in the Western Cape. Our other sites are all in KwaZulu-Natal. Litres for Education has now reached a milestone of 25 service stations stretching all the way from Howick to Ballito. (Please check the LFE website for the updated list of service stations – www.litresforeducation.co.za)
We have reached another new milestone and our total litres from inception has reached 200 000 litres for the entire LFE network. We are overjoyed at the success of the programme and these figures have given us the motivation to persevere and build LFE into something very special.
Our vision of building a network of services stations from Musina to Cape Point is under way and we would not have made it this far without the support of our service station owners and beneficiaries.
We at LFE are passionate about our purpose and mission in raising funds for South African Education and charities. We have no doubts that the LFE brand will become a household name in South Africa and the vision of touching lives and making a difference in communities will continue for years to come.
We have come a very long way in a short space of time and cannot underestimate how much has been achieved by the LFE fund raising initiative. When we see the many beneficiaries that have endorsed the programme and our service stations that have all seen the potential of raising funds from the programme it has been an amazing achievement for the programme.
EXCITING PARTNERSHIP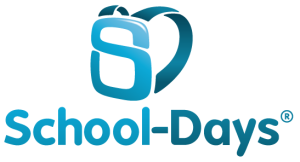 We have entered into a partnership with another educational initiative known as School-Days. Schooldays is a programme that raises money for the future education of your children or somebody you would like to sponsor. The funds are allocated to an educational fund for a chosen individual. We feel it is a wonderful initiative and we are therefore supporting their cause along with Nedbank and Dischem. Please have a look at their initiative on www.schooldays.co.za
I appeal to all our beneficiaries to keep marketing the LFE programme to your supporters and including LFE in your activities where we will have a chance to build awareness for LFE and ultimately raise funds for your cause.
We are all bombarded daily with advertising, so we become selective on what we retain. Please when you send out communications to your supporters give LFE a mention. We cannot do this alone and we want to help your organisation through the LFE programme.
Fuel is a monthly grudge purchase we have to make, so why not make use of this opportunity to push your supporters to give back by using one of our LFE service stations.
Kind Regards
Graeme Schewitz
CEO & CO – FOUNDER
Mobile: 083 457 4251
Email: graeme@litresforeducation.co.za
Website: www.litresforeducation.co.za
"To Teach, is to touch a life Forever!"
THE LFE TEAM
Graeme Schewitz
Zelda Schewitz
Ria Wehmeyer